Supplement: Calculating How Much Money You May Need for Retirement
by Tom Kmak, Chief Executive Officer

Oct 25, 2023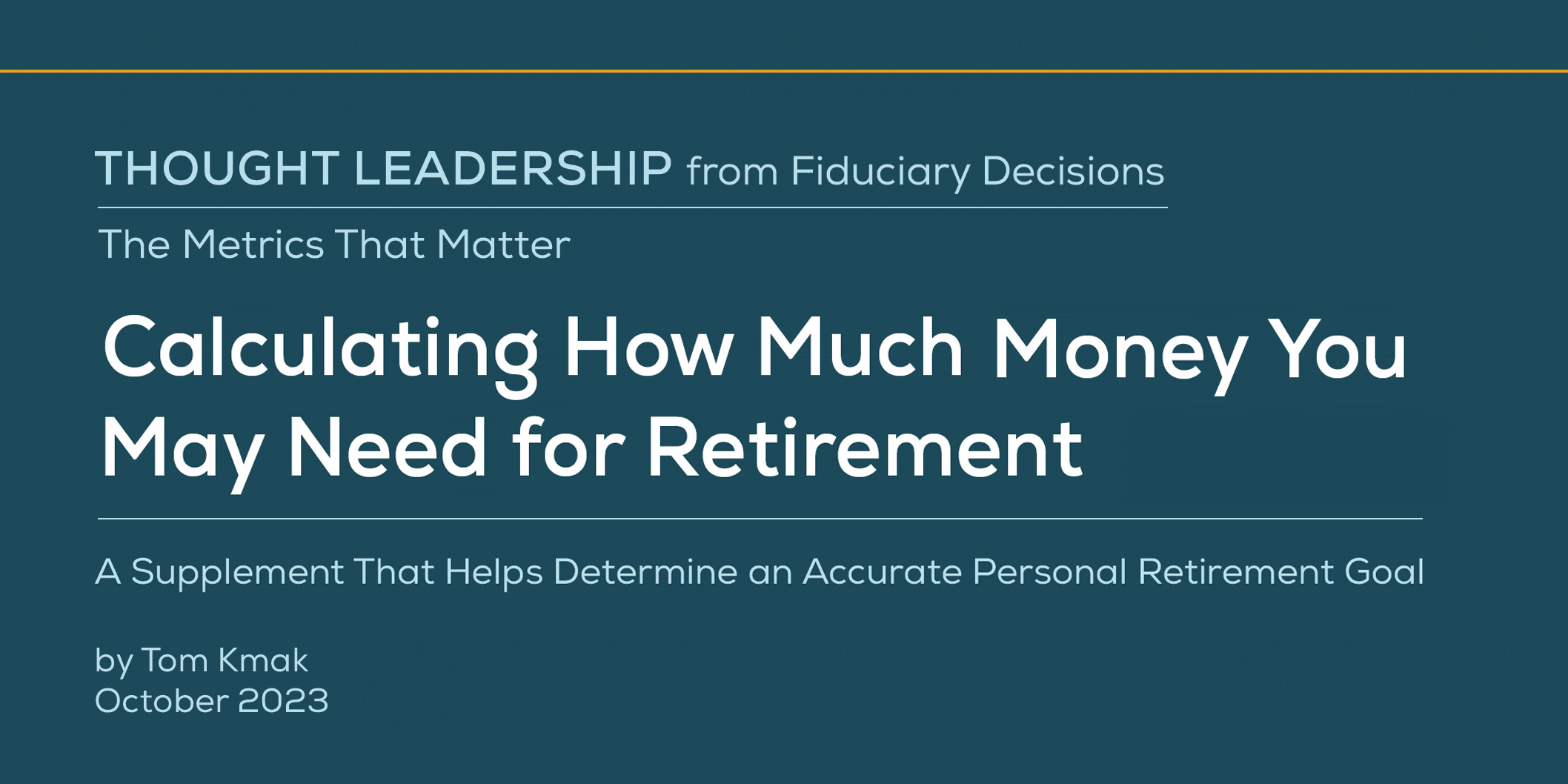 This supplement to our Personal Retirement Goals article walks you through the six simple steps to help determine an accurate Personal Retirement Goal.
Recently, an insurance company survey said the average American believes they need $4.3 million to retire. A survey from a different insurance company stated the number is $1.27 million. So, which one is right? The answer is…NEITHER. The problem with both surveys is that they are exactly that... surveys.
So, here is a simple 6-step process to help clear up the confusion:

"The only way to help an employee determine how much money they will need at retirement is quite simple. You need to help them envision their own Personal Retirement Goal." – Tom Kmak
But what if you are not the median participant? Well, the table below provides the same calculation for the various households in the USA using the mid-point of the amounts in the first row:

A few important points to note about the table above and a Personal Retirement Goal (PRG):
RETIREMENT AGE
74% of retirees retire at age 64 or earlier. Retiring years BEFORE age 67 will greatly INCREASE the amounts shown in blue above.

WAGE REPLACEMENT
Two people with the exact same salary could have very different income-in-retirement needs due to lifestyles that could increase/decrease the amounts in blue.

SOCIAL SECURITY
The exact benefit you will receive is always available from the Social Security Administration and that benefit could also increase/decrease the amounts in blue.

MONEY NEEDED AT AGE 67
Due to people changing jobs, it is critical that any Personal Retirement Goal capture and reflect all assets outside of your 401(k) plan, including those of spouses/partners. Also, we are not saying you should buy an annuity with your entire 401(k) account balance. BUT, if you wanted a paycheck for life that worked just like Social Security, that is the amount you would need at 67 to "buy" that paycheck.

Finally, remember there is no such thing as a median/average participant. The only way to help an employee determine how much money they will need at retirement is quite simple. You need to help them envision their own Personal Retirement Goal. You should expect your service providers to build programs that measure this important metric on an ongoing basis.
We Can Help
Please share this Personal Retirement Goal (PRG) calculations supplement with plan sponsors, plan advisors and others to encourage them to help retirement plan participants establish their PRG.
Click here for the entire article, "How Do You Determine an Accurate Personal Retirement Goal?"
---
About Author: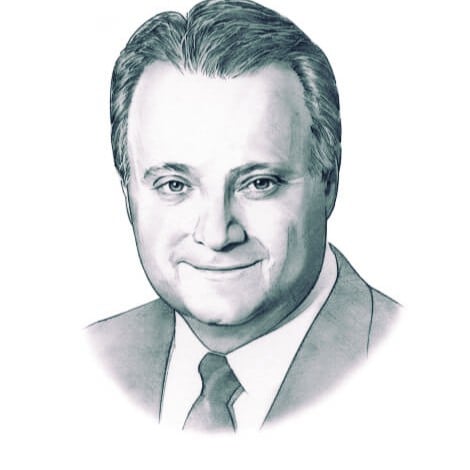 Tom Kmak, Chief Executive Officer
Tom Kmak is the co-founder and Chief Executive Officer of Fiduciary Decisions (FDI, formerly Fiduciary Benchmarks). During his 16 years with the firm, FDI has become the industry's leading firm for benchmarking retirement plans using a patented approach that recognizes the mathematical truth that "Fees Without Value is a Meaningless Comparison." Tom is pleased to say that FDI's benchmarking service is used by 70% of the largest and most prestigious Recordkeepers as well as over 60% of the best Retirement Plan Advisors as recognized by various industry publications. Tom has also been involved in the development of other services at Fiduciary Decisions, such as the Rollover Decision Support System supporting DOL PTE 2020-02, as well as the interactive plan design tool called the Retirement Outcomes Evaluator.

Prior to founding FDI, in 1990 Tom started the JPMorgan Retirement Plan Services business with American Century. Upon leaving in October 2007, that business employed 1,100 people serving two hundred large plan sponsors with over 1.5 million participants and more than $115 billion in assets. During his career with Retirement Plan Services, the company initiated numerous industry firsts including no blackout conversions and the innovative employee education program, Audience of One. Tom also served on the Executive Committee for JPMorgan's asset management business.

Tom graduated Phi Beta Kappa from DePauw University with B.A. degrees in Economics and Computational Mathematics. He was the first graduate of the Management Fellows Program and a 3-year letterman in inter-collegiate basketball.