Behavior Drives Outcomes: Learn how to enhance plans to drive retirement success
by Craig Rosenthal

May 12, 2021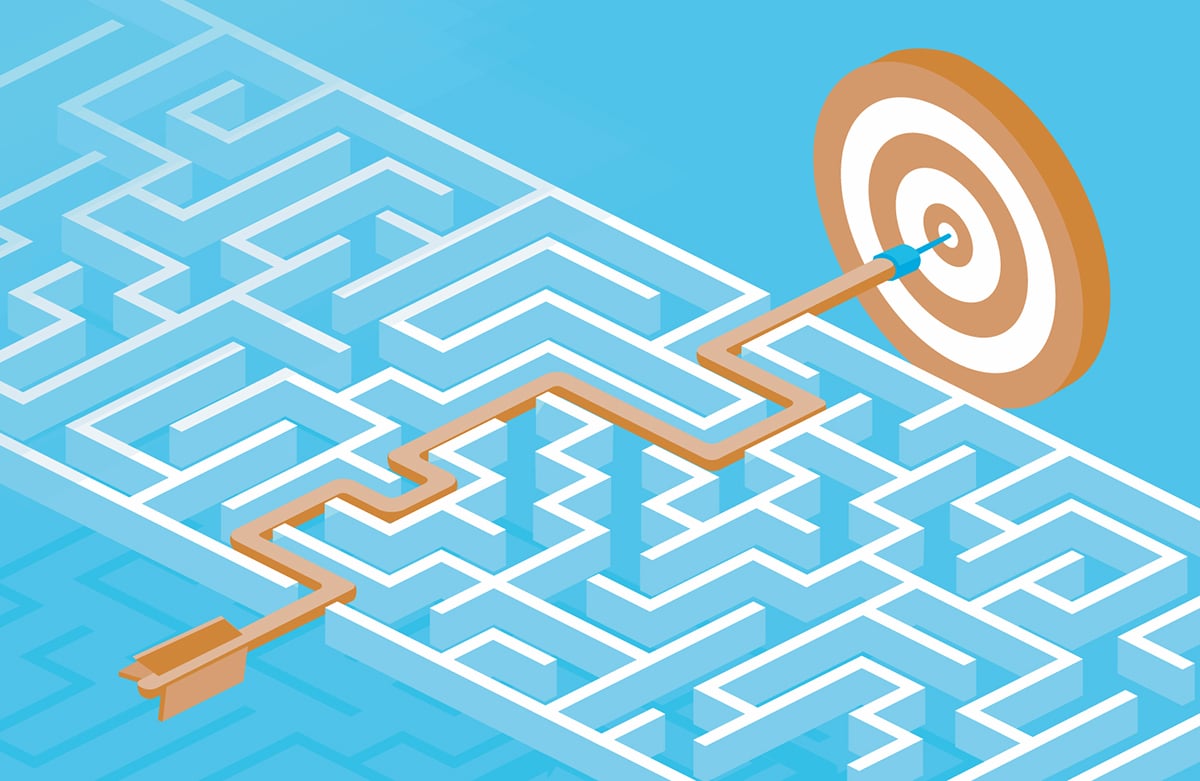 It may sound a bit naive to ask, "What's the point of a retirement plan?" However, understanding the core reason for offering a company-sponsored retirement plan will provide you with the fuel you need to earn new business and keep existing clients happy. Employer motives vary from recruitment and retention to tax advantages. But when you boil it down, the core intent of a retirement plan is to help people retire with dignity. This means your solutions should center around improving participant behavior and positive retirement outcomes.
Behavior Drives Outcomes
Barring a statistically improbable lottery win, most Americans will not reach a satisfactory retirement without a company sponsored plan. Nearly six in ten (58%) employees say their 401(k) is their only or largest source of retirement savings.[1]
And while participants know they need a considerable chunk of change saved to retire comfortably, their savings habits don't seem to be in line. On average, participants think they need $1.7 million saved for retirement, but half of them are saving 10% or less of their salary to their 401(k).[2]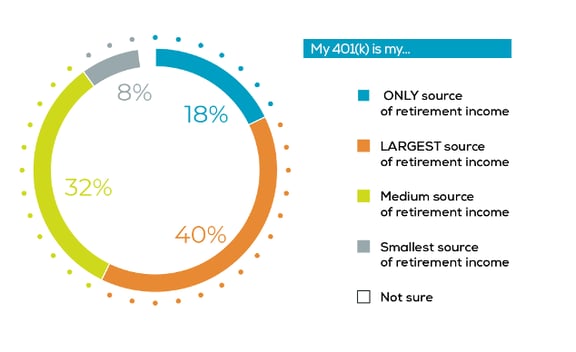 ­­­­­­­­Plan Design Drives Behavior
Employees look to their employer for guidance – which means your retirement plan should be built to nudge behaviors in the save more direction.
Automatic features have been proven to increase plan participation by 31%[3] and while this is a huge factor, it does not tell the whole story. One-third of participants who were auto-enrolled have never increased their contribution rate, and 44% have never changed their investment selections.[4]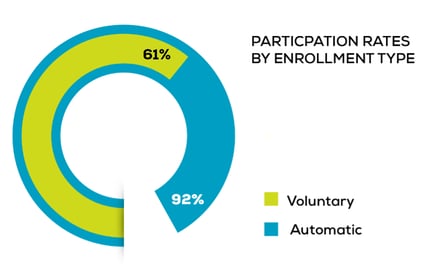 This indicates employees have subscribed to the set it and forget it mindset, meaning employers have an opportunity to encourage savings with thoughtful plan design. Leveraging the inertia of auto features helps such as increasing the default deferral rate, offering a company match and automatic escalation are prime examples of how plan design can help get employees on track. Savings rates are 56% higher in plans with automatic enrollment.[5]

­­­Behavioral Finance Meets Data
A recently published white paper from Behavioral Finance Expert, Shlomo Benartzi highlights 7 plan design changes that can boost savings once the economy recovers.[6]
Boost auto-enrollment deferral rate to 7%
Boost annual auto-escalation rate to 2%
Boost the escalator cap to 15%
Enrolling and re-enrolling all employees holistically
Rethinking the online enrollment architecture
Consider the stretch match
Consider the fixed dollar match
Data Driven Decisions
When it comes to making plan design changes, plan sponsors want to see the proof in the pudding. They want to understand the difference between the various options, visualize the impact it will have on their employees and compare the cost of potential changes.
Traditionally advisors would have to painstakingly gather and analyze appropriate data then struggle to put it together as a way that makes sense to their clients and prospects. But luckily, that is no longer the case!
Fiduciary Decisions is proud to offer Retirement Outcomes Evaluator (ROE), a dynamic plan design analyzer that allows you to test different plan design options and illustrates the marginal costs and how each will improve retirement outcomes.
Book a demo to learn how ROE assists Plan Sponsors in identifying plan design alternatives that will drive better participant behavior and therefore outcomes.
---
[1] Charles Schwab. "2019 401(k) Participant Survey." June 2019.
[2] Charles Schwab. "2019 401(k) Participant Survey." June 2019.
[3] Vanguard. "How America Saves: Insights to Action." 2020.
[4] Charles Schwab. "2019 401(k) Participant Survey." June 2019.
[5] Vanguard. "How America Saves: Insights to Action." 2020.
[6] Benartzi, Shlomo. "Plan design during challenging times." Feb 2021.
---
About Author: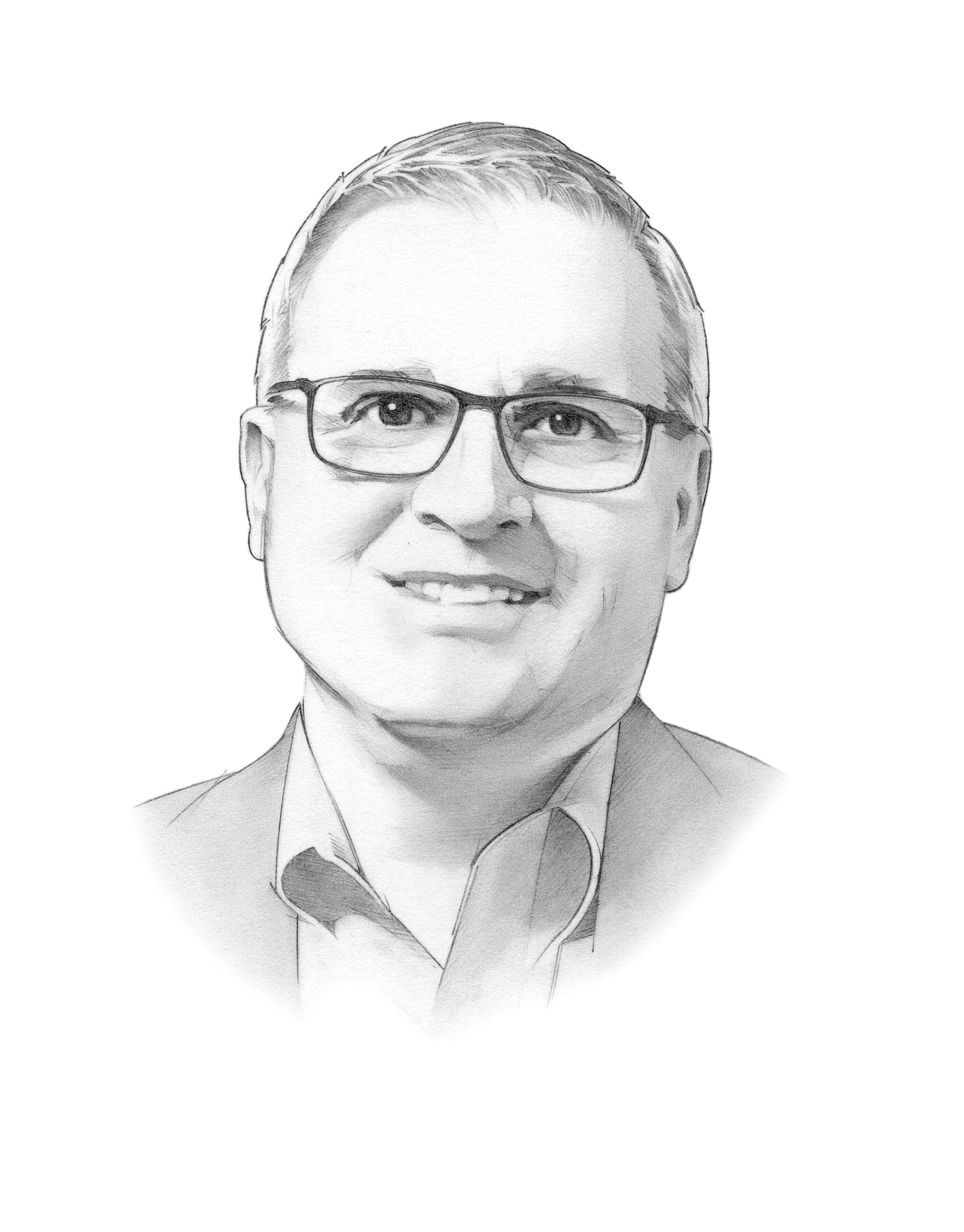 Craig Rosenthal, Head of Strategy and Chief Marketing Officer
Craig is Head of Strategy and Chief Marketing Officer for Fiduciary Decisions. In this role, he is responsible for driving Product and Partnership strategy as well as the overall messaging and marketing for the firm.