Byeeeeeee 2020: 8 Lessons to Prepare you for 2021
by Craig Rosenthal

Dec 15, 2020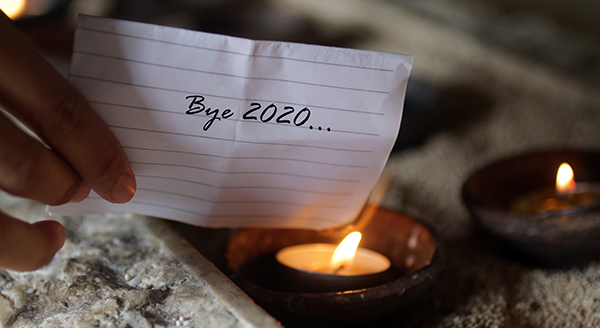 What a strange, unsettling and eventful year it has been! Thankfully, as the year disappears into 20/20 hindsight, I hope that all of us can look at the lessons that the year has taught us.
As a retirement plan professional, we adapted. We updated our business policies and rethought the traditional office. We embraced new technologies. For as much discomfort as we experienced, the silver lining is that we grew. As we turn the corner and welcome a New Year, here are 8 lessons to reflect on as we close the book on 2020.
Disaster Recovery – This is Not a Test
Along with the rollercoaster of events that 2020 dished out, we got a crash course in disaster recovery. Thanks to a global pandemic, light was shined on areas that may have previously taken an IT security or compliance audit to uncover. Many of us were faced with addressing technology and filing deficiencies, and many firms had to review and act on their disaster recovery plans from cybersecurity protocols, required VPN login, file sharing restrictions, updating network infrastructure, new computers, new cameras and single sign-on permissions – to name a few.
While these issues were often back of mind as a "to-do when we have time", the events of 2020 pushed them to the forefront. We've adapted and faced the challenges head on, even if we were far out of our comfort zone. We now have office managers speaking fluent technology jargon and financial advisors knowing more than they ever bargained for about data encryption. For each new learning experience, we have strengthened our digital defenses, which is just good business.
Remote Work – To Keep or Not To Keep
While many advisors have transitioned their staff to work from home (WFH) because of the circumstances, it begs the question: has it been effective? Here are a few questions to help determine if WFH is a feasible long-term solution or merely a means to an end.
Have your clients noticed any difference in the way they are serviced or communicated with?
Has your team been capable of effectively handling their daily tasks and workload?
Does your team feel connected and supported?
To continue a strong WFH team, do you need to invest in additional technology?
Are WFH distractions making it difficult to stay focused and communicate effectively?
Have you noticed certain responsibilities have gone by the wayside? (i.e., returning phone calls, answering emails, scheduling meetings, researching for client meetings, preparing reports and/or slipping overall industry knowledge.)
When assessing these questions and your year-over-year business metrics, ask yourself: how have the "normal" daily work activities changed? Are they good for business adjustments or just short-term solutions that could cause long-term problems?
If you are going to keep the WFH train rolling, here are a couple of 5-minute communication enhancements you might want to implement to enrich the company culture:
Pre meeting pow-wow: Pad your client meetings with a 5-minute before and after to allow for team prep and briefing. This helps ensure that all team members are confident going into the call and know what tasks they need to follow up on.
Quick chats: While the option of a quick "Can I talk to you for minute?" office banter isn't as frequent, those side bar conversations are important. Even in our new home offices, keep in mind that those quick touch bases are vital. These conversations usually help to clarify a task, gain deeper background knowledge of the client, or share a new industry story that could be beneficial to business growth. Since these conversations are rare in a virtual setting, take some time to schedule your team to connect and debrief. Or set up a chat feature (compliance approved) so your team can quickly communicate about important ancillary happenings. This is one thing that the virtual world doesn't lend itself to easily; and as such, if communication is not clear and understood by all team members, this could result in consequences for your office.
Water cooler chat time: All work and no play can weigh on your team. Consider adding a personal and professional win discussion to team meetings to help facilitate these conversations or simply add "water cooler chat time" to your weekly team meeting.
Client Connections – Building Stronger Relationships
Can virtual meetings replace face-to-face? Depending on the relationship you have with your plan sponsor clients, some of them may seamlessly transition to virtual conversations. For those clients, a video meeting might be easier, more efficient and a quality use of time. Add an agenda to keep the topics organized and you could see the productivity of committee meetings blossom. Prudent processes, benchmarking, investment reviews become organized and sequential like a fine oiled machine. The business first mindset will be streamlined to hyper perfection.
But what about the non-tech savvy or the friendly plan sponsors that want relationship management? Will video calls prevent good will? As a best practice, take stock of your employer clients. Reflect on their personalities and ask them what they prefer. Remember, we won't be in a pandemic forever; when normal face-to-face conversations resume, find out what the client prefers and (if possible) offer that option. Most people still crave face-to-face relationships. If your clients are like this, then outline a safety protocol that everyone agrees upon. Work together to find a shared solution.
Thankfully, with technology, many reports and findings can be shared over video and screenshare applications. As we transition back to normal, use these resources to demonstrate to your clients the range of knowledge and support you are providing.
On to another client issue: right now, participants are stressed emotionally and potentially financially so it is especially important to deliver financial wellness support. Ask the plan's recordkeeper about content and educational offerings. Helpful checklists, budgeting basics, time management, and savings best practices could go a long way with employees struggling to manage their altered personal lives and WFH office responsibilities.
Prospect Focus – Expand Your Scope
With the social distancing measures established in 2020, many traditional prospecting efforts have fallen short this year. How has your office embraced digital marketing to grow your audience, and how are you filling your pipeline? If you are solely relying on client referrals and center of influence introductions, these sources might be dealing with other pressing matters. In this abnormal time, plan sponsors are looking for education, information, and experience. How are you translating that to your website? Social media? Content marketing? If you haven't sat down to create your 2021 marketing plan, now is a great time.
If you need a starting point, Fiduciary Decisions has a robust Search 5500 tool as well as marketing campaign workflows. By integrating quality data with proven outreach, this is another way that Fiduciary Decisions can help you leverage technology to grow your business.
Why Now is the Time for Intelligent Organization
To break the status quo and normal course of business, something needs to change. This year everything has changed. However, how have you adapted those changes within your business? If there are areas that need modifications, take these next few weeks and isolate attention on them.
One idea is time tracking. While this might not sound like a major technology advancement, it is. If you don't know the numbers within your business, then how do you know if you are profitable, which clients are more (or less) profitable, and if it makes sense to do certain tasks internally or hire externally. By looking into your business with intelligent organization, you learn the soft spots and opportunities for improvement.
Especially as team members are working from home, it's even more important to have visibility with what they are doing each day. Time tracking is not busy work: it is the work of business.
If this isn't something on your 2021 goals list, add it. By truly understanding how your business ticks and where energy is being focused, you will have a better organized, maintained, and potentially more profitable business going into next year.
Learn how FDI's Meeting and Hour Tracker can help. Read the article
Education Resources: Deficit or Surplus?
With the industry transitioning to virtual conferences, it is both easier and more challenging to stay up to date. How many times did you attend a webinar and multi-task? What about signing up for virtual training intending to watch the replay? We've all done it.
While there are ample digital courses and topics to choose from and focus on, for the diligent advisor, there is also a wellspring of knowledge capital. But for many, virtual doesn't replace the in-person, focused breakout session.
Additionally, for your wholesaling partners, how are you staying informed on their new advancements? Product providers, asset managers and recordkeepers keep rolling out new and exciting retirement plan products and technologies. If you are not meeting in-person with your wholesaling team, how are you staying informed? If it's been a while, reach out and set up a virtual meeting to learn about their recent enhancements.
All Talk and No Action
When everyone is separate, it can be challenging to come together to achieve goals. At the end of every meeting, there are normally to-do action items. Yet, if project leaders aren't managing the progress, it can easily fall through the cracks.
Take for example a project with a distant faraway finish line like starting a blog. There's no definite deadline. It's just when you (and your team) have the time to write it. But when is that going to be? Has it been pushed off for a month, two months, or longer?
If so, take action now. Set a deadline and hold everyone virtually accountable.
Lost in Translation. The Telephone Affect.
Just like the childhood game Telephone, what started out as a clear statement between two people can easily get lost in the group shuffle.
Help your team stay on track with group meetings. Host regular check-ins to confirm that everyone is on the same page. Then if tasks and client activities start to go off track, remind team members that it's better to have a quick touch base call to confirm the information than to run in the wrong direction.
Quick check-ins are key. A few minutes here and there will help keep everyone moving in the right direction.
These are a few tips to get your wheels turning as we embark on a new year. Of course, we realize that next year is going to come with its own challenges and "new normal" protocols. Take stock of last year and what you learned. Look ahead to what's coming and think of ways you can adapt your business to prosper.
At Fiduciary Decisions, we design solutions that retirement plan advisors can use to operate organized and structured businesses with all-in-one tools and dashboards that provide the information you need to be the successful CEO of your business.
---
About Author: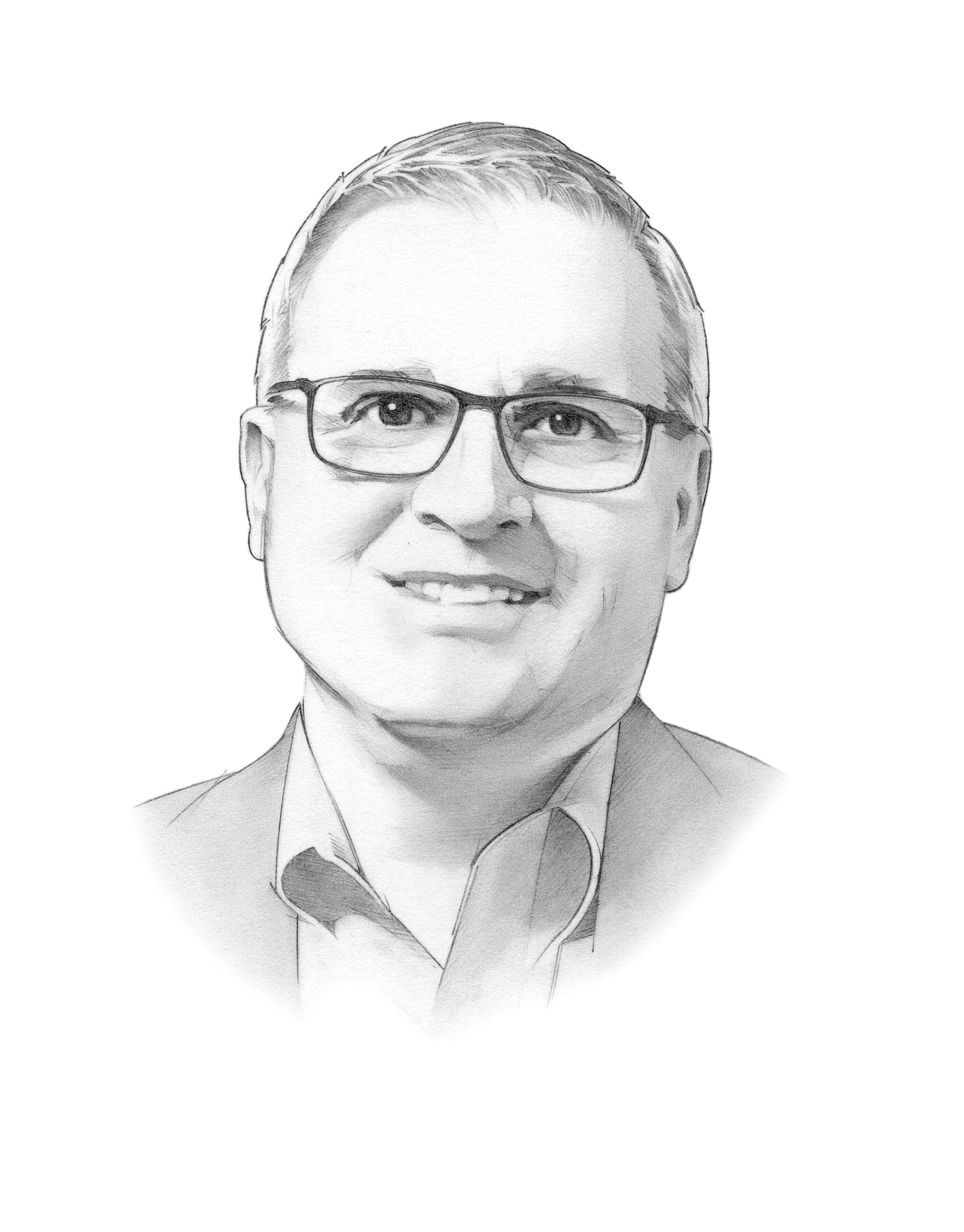 Craig Rosenthal, Head of Strategy and Chief Marketing Officer
Craig is Head of Strategy and Chief Marketing Officer for Fiduciary Decisions. In this role, he is responsible for driving Product and Partnership strategy as well as the overall messaging and marketing for the firm.