Under new rules that took effect on February 1, 2022, a series of specific actions are now required when making recommendations for IRA transfers and plan rollovers. These actions apply to each recommendation made, must be documented and shared with the investor, and audited on an annual basis in order to comply. In terms of reach, these rules are impacting nearly every firm in the wealth management space driving the need for new technology solutions.
The 5-step best interest process required by the DOL to make a rollover recommendation
Information about the participant's investment profile (i.e., the "relevant" information about the participant);
Information about the plan's investments, services and expenses;
Information about the potential IRA's investments, services and expenses;
A best interest analysis of the plan and IRA information in light of the participant's profile; and
The specific reasons, in writing, why the rollover recommendation is in the best interest of the participant.
Regulations drive change
Fiduciary Decisions offers you a pathway to compliance that is also easy and intuitive for your advisors. We do this through the platform to analyze, document, and provide a compliant rollover recommendation report to use with your clients. Using technology, data, and exceptional customer service we:
Document the needs of your client
Identify and document current account
We provide a thorough analysis of your services and fees
We produce a rollover recommendation report that can be tailored to your organization (your logo, additional disclosures, form CRS).
Compliance and audit reports for retrospective annual reviews
What We Do
Overview of the services we offer.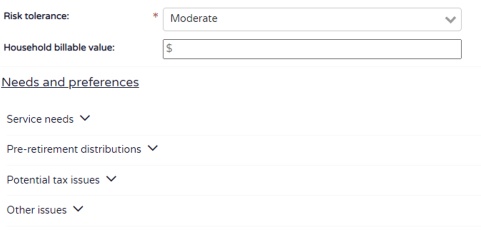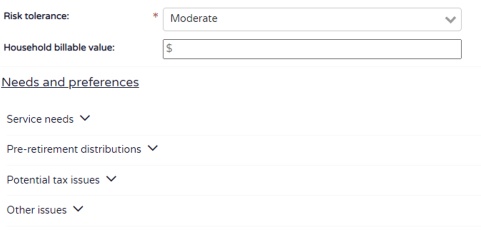 Document the needs of your client
Best in class tool to analyze the needs and preferences of your
client with easy-to-use client output.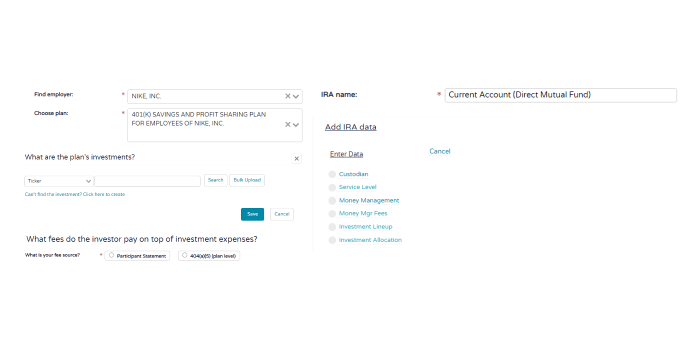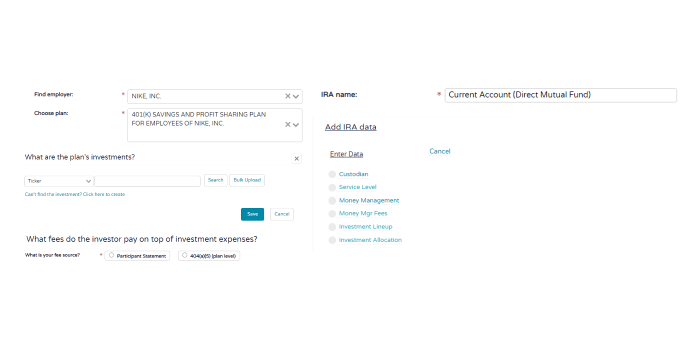 Identify and document current account
Use our system to search for Retirement Plans and add details. Benchmarking data also available if needed. For IRA transfers, our system offers an investment search/fee entry capability which helps you define the current account in support of your recommendation.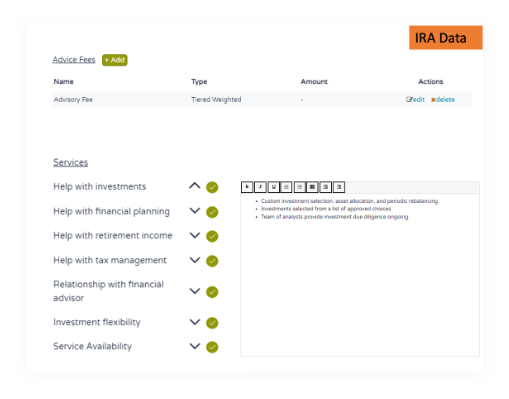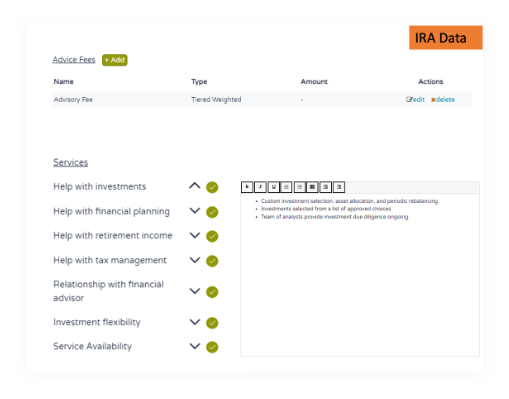 We provide a thorough analysis of services and fees
We gather data from your client or leverage FDI's industry leading benchmarking data and methodology for use in the analysis. In addition, our solution enables you to describe in detail your services.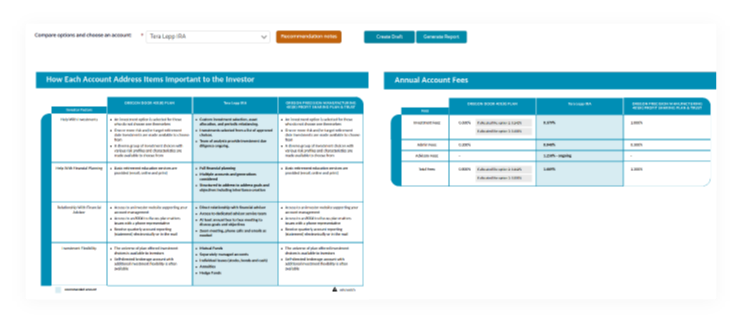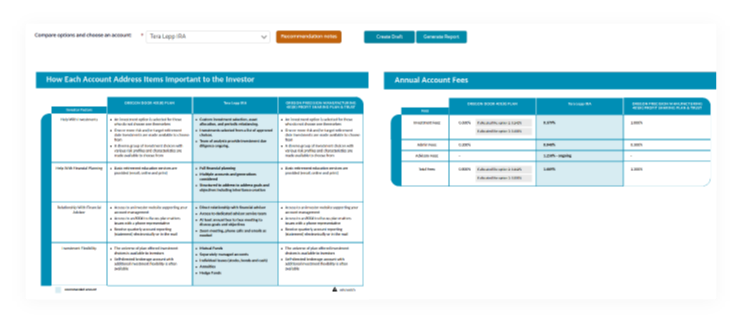 We produce a rollover recommendation to give you a configurable output
Our tool provides a framework for you to recommend the best path forward for your client and provides the supporting information for the recommendation.
Retrospective Annual Review
On-demand and annual compliance and audit tools
Why RDSS is right for you.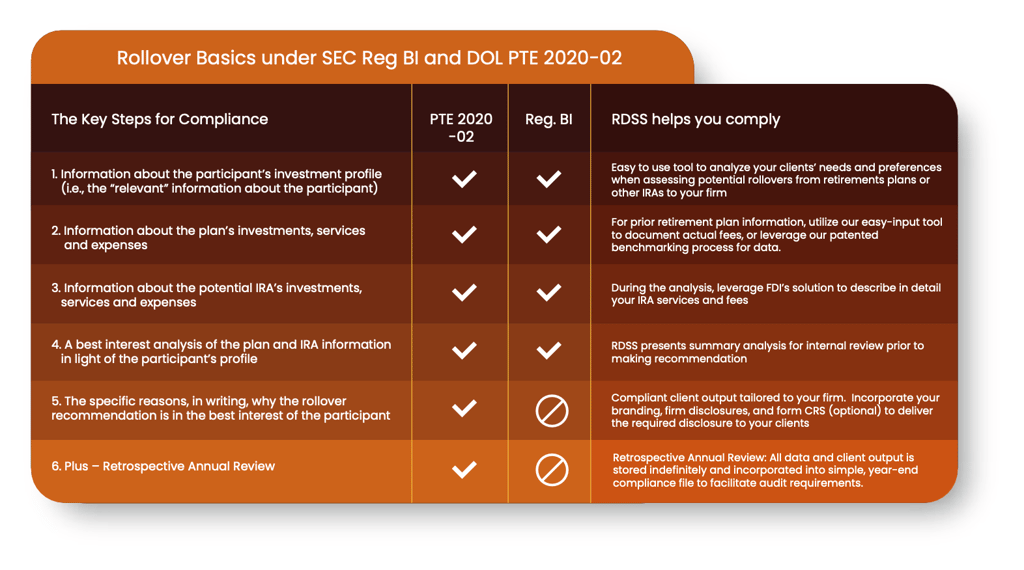 How Each Account Address Items Important to the Investor