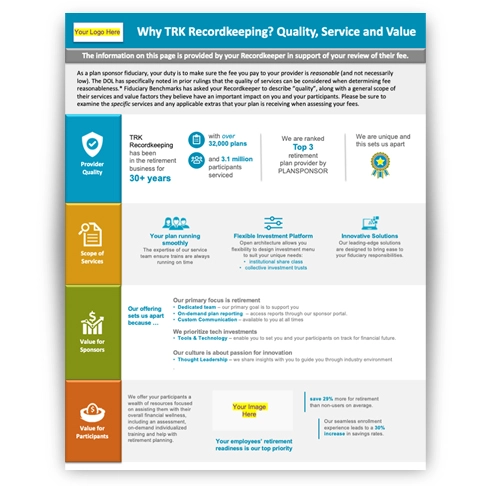 YOUR Fees and Value Benchmarked On-Demand
FeeBuilder is a two-page, on-demand benchmarking of YOUR fees and value that can be used with both prospects and clients. Benefit from the same method that ensures that Quality, Service, Value and Extra Credit are a part of every fee conversation with FDI's FeeBuilder report.
This download is for the TPA version of the report.
Yes, Send Me
The Sample Report!
Privacy Policy: We hate SPAM and promise to keep your email address safe