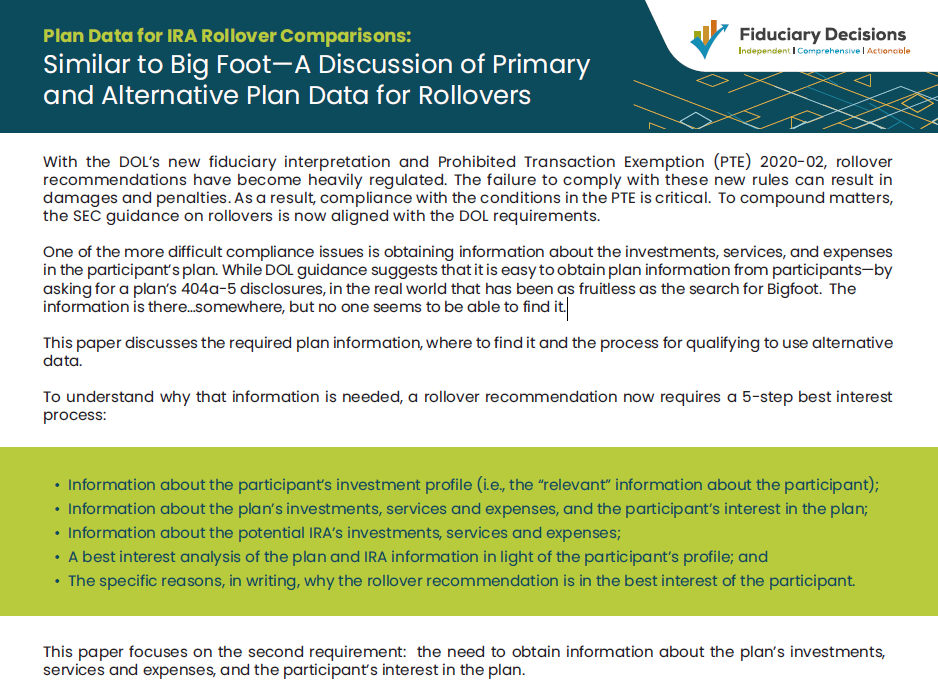 Plan Data for IRA Rollover Comparisons
Similar to Big Foot—A Discussion of Primary and Alternative Plan Data for Rollovers
With the DOL's new fiduciary interpretation and Prohibited Transaction Exemption (PTE) 2020-02, rollover
recommendations have become heavily regulated. The failure to comply with these new rules can result in
damages and penalties. As a result, compliance with the conditions in the PTE is critical. To compound matters,
the SEC guidance on rollovers is now aligned with the DOL requirements.
One of the more difficult compliance issues is obtaining information about the investments, services, and expenses
in the participant's plan. While DOL guidance suggests that it is easy to obtain plan information from participants—by
asking for a plan's 404a-5 disclosures, in the real world that has been as fruitless as the search for Bigfoot. The
information is there…somewhere, but no one seems to be able to find it.